Opening Chrismas parties !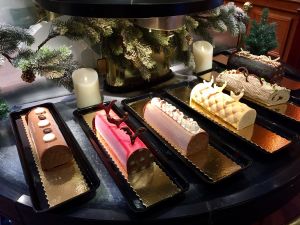 The Reservations for Christmas and New Year are opened!

This year, organise a  french traditional meal for Chrismas and New Year in les Grands Buffets for the eating of December 24th, 2017 in the evening, December 25th, 2017 lunch, December 31st, 2017 in the evening, January 1st, 2018 lunch!

Discover the great classics of the traditional festive frech culinary with seafood platter, duck foie gras, smoked salmon, American-style lobster, pantagruelian meat in the brooch and dishes villains, the collection of 45 refined cheeses and 50 desserts "Home-made" developed specially by our pastry cooks, ice desserts, candy, and diverse festive sweet...