Club Table & Vin de l'Aude 2016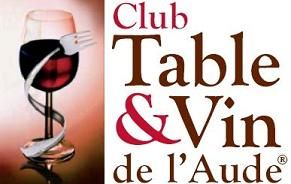 Restaurateurs and wine growers of Club Table & Vin de l'Aude, Pays Cathare have come together with a quality based approach in which they complement and interact to the advantage of both. Their common ambition is to propose the best products and services and to initiate the public regarding the rich wine and gastronomy heritage of the Aude region.
This guide, compiled in partnership with Sud de France is your passport to the establishments where wine has pride of place and where genuine experts will help you to discover the quality and diversity of the produce of our terroir.