Escapades en pays Narbonnais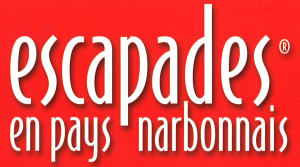 Anyone who loves good food and wine will find their dreams come true at les Grands Buffets in Narbonne. There they can meet up with their family or friends where they will be sure to have a wonderful and convivial time with the best gourmet cuisine. A unique venue in the Narbonne region, Les Grands Buffets is an extremely unusual restaurant which completely breaks with convention and is sure to surprise and amaze those seeking something new and different. In the first place, this is a classic setting, in the heart of l'Espace de Liberté in Narbonne. But once there, the visitor loses all sense of direction. Here is a place which manages to reconcile eating and tradition and quality with mass public service. It is definitely the only place in France that has managed to take on the challenge of offering a unique formula with top range self-service buffets at a fair price : 35.90 €. This price allows you to savour a real banquet : foie gras, oysters, smoked salmon, lobster "à l'americaine", suckling pig, and milk-fed Pyrenean lamb, tournedos with foie gras, and an incredible selection of 45 cheeses, and all the desserts typical of festive meals prepared by the restaurant's 6 in-house pastry cooks!

An enormous collection of desserts ranged around the chocolate fountain makes the most of the great classics of French patisserie. There you will find macaroons, rum babas, éclairs, Paris-Brest, Saint Honoré... 

The self service variety and the quality are simply unbelievable, as is the wine list which you will find to your surprise, offers a an equally eloquent choice at production price. A comprehensive guide to the grands crus of Languedoc, it holds treasures from the best terroirs that make up the region. The Daumas Gassac, cuvée N° 3 from d'Embres & Castelmaure, Cigalus and Hospitalas from Gérard Bertrand, Cuvée Romain Pauc from château La Voulte-Gasparets, to name just a few of the jewels of this list with 70 different wines. As the cherry on the cake the restaurant proposes a further astonishing offer : " And if you leave without paying for your wine ? In practice this means the following : if you liked the wine you had with your meal and you decide to buy a case of 6 bottles, at the end of the meal you will not be charged for your table wine. What could be more enticing, especially when you think that the case is offered at production price. If by some miracle you raise your eyes from your plate, you will also be able to admire the unusual and attractive decor displaying the works of contemporary artists such as Patrick Chappert-Gaujal, Alain Bellanger and Hervé Di Rosa. And if you ask to sit in the shade of the luxurious and cool terrace you can view the superb African bronzes created by the same artist. 
Les Grands Buffets restaurant caters for children like no one else. The menu is free for under fives, and six to ten year olds pay half price. And the best thing for adults seeking peace and quiet : your kids can stretch their legs run around and have fun in the African village or in the film projection room specially adapted for children. Don't hesitate to choose this venue with its deliciously aromatic dishes, perfect cooking, where your taste buds will be in overdrive and your eyes everywhere as you are guided by the attentive and caring waiting staff, all self service, and with an extremely sensible price tag. Success is a given. It is hardly surprising that the Narbonnais are so proud of this place which is firmly rooted in local heritage. We urge you to book your table...