La Vanguardia - Espagne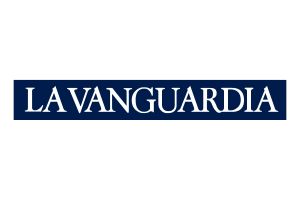 We visit  the restaurant where MasterChef was held today

It is called Les Grands Buffets and its specialities are roasts, foie gras and lobster. Eva González, Jordi Cruz, Pepe Rodríguez and Samantha Vallejo-Nágera travelled with the aspiring cooks to Narbonne. Today's progamme will take place at one of the  biggest and best buffets in Europe. However, this is by no means just another hotel buffet nor is it the typical superior, free food offered to the CEOs of big corporations at a convention. These types of cuisine do not feature a chef who prepares a lobster a l'americaine or a grilled beef tenderloin with Maldon salt right in front of the diners. And no other kitchen is adorned with the inspiring artworks signed by Patrick Chappert-Gaujal and carved in stainless steel. "We opened in 1989 and the restaurant was the first in France to offer a high quality buffet. Today chefs with three Michelin stars have publicly congratulated us such as Michel Gérard, or they even hold parties for their employees at our venue such as Gilles Goujon", the owner Louis Privat proudly explains.